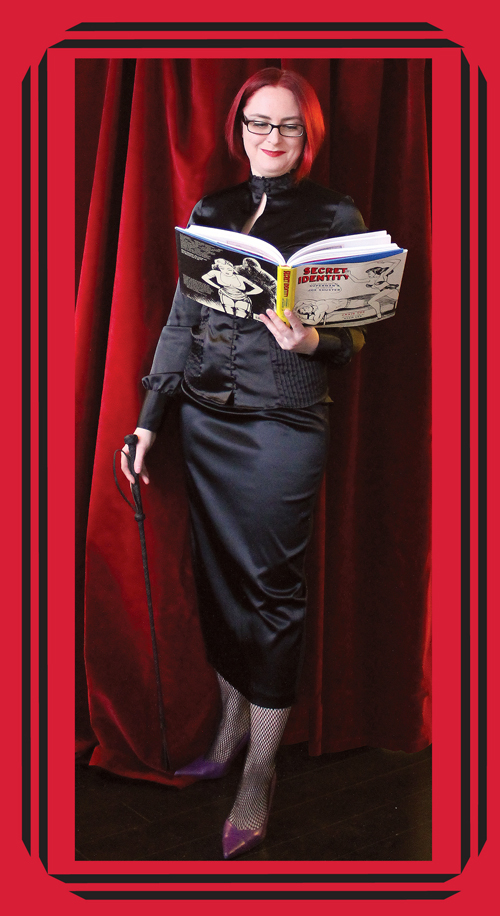 FURTHER NOTICE: I DO NOT PROVIDE SEXUAL SERVICES.
I'm rather annoyed that I feel that have to move this to the top of the Etiquette page, but have respect for my time. Don't make an appointment that you do not intend to keep. If you can't keep an appointment, let me know. Really, this is just basic etiquette that you should practice with any person.
I practice Safe, Sane, & Consensual (and non-sexual) BDSM. Be aware of risks.
There will be NO SEX in our encounters.
I don't work nude. Any body worship will be through my clothing.
Be clean, and well groomed. Pay attention to oral hygiene. Do not wear cologne or after shave – just be clean.
Be on time, but don't be early.
Be sober. This is important.
If you are unable to keep the appointment, let me know as early as possible, preferably the day before. My time is valuable.
In session, you will behave with deference to your superior.
Safe words are paramount – if you need to stop or alter something, let me know immediately. Communication is key to what we do.
Have fun!
Hard Limits
Sex. Don't ask.
Permanent damage. We can symbolically play with these concepts.
Blood play. Minor blood, such as when performing piercings, is acceptable with the appropriate precautions.
Direct mucous membrane contact.
Age play. I'm just NOT INTERESTED in Big Babies or any scenario where I'm younger than my age.
Scat play.
Racial humiliation.
Privacy
Privacy – yours and mine – is very important to me. You can be assured that whatever we do or discuss is completely confidential. The Dungeon where our sessions will occur is very discreet. If I see you out in public, I will not acknowledge you unless you approach me first. Twitter: I will not give identifying details of you on Twitter, with the rare exception of a post on "Time Wasting Subs". Legitimate cancellations and rescheduling, with notice, are acceptable and won't merit such action.
If you like what you see, then SUBMIT to Me!